With Cameroon unfairly cheated out of a specific date of independence, its biggest National Day used to be the 20th of May. 20th of May 1972; an artificial day of no particular significance, plucked out of the ether by the then president Ahmadou Ahidjo, to commemorate his abolition of the federated system of government, has now become a day of dissatisfaction for many Cameroonians of Anglophone persuasion. This date; 20th of May, is also coincidentally, the birthday of the country's national football superhero, Albert Roger Moor Miller aka Roger Milla.
So on the 42nd anniversary of the national day of marching, presidential speech, millitary muscles and ministerial debauchery, I say, 
Happy 62nd Birthday to Roger Milla.
Happy 62
nd Bir
✰
thday R
oger Milla.
On the other hand, what have Cameronians been up to today?  Have they been marking the solemnity of the occasion, which many attribute to a day of disunification? It would seem so. Well, many have since fled the country, surreptitiously taking up dual-nationality [a citizenship status still outlawed in Cameroon.] Many now privately refer to themselves in whispers as, British-Cameroonian, Français/Camerounais, American-Cameroonian, Australian-Cameroonian, South African-Cameroonian, Swiss-Cameroonian --even Nigerian Cameroonian. So a day of national celebration which was hitherto caracterized by the singing of Dimabola [Apparently the  National Anthem,] in praise of first Amadou Ahidjo, then Paul Biya--- has now simpered into bleatings of aparthy, until the dead drums of its festivities sound more like the pathetic thud of a ball that has lost its bounce.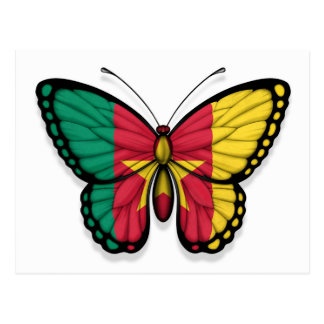 But not all Cameroonians have been marking the day of pride with the quietude reminiscent of a graveyard. No, some have been
very honorable
, indeed.  Online, it has been a spectacular show of shame, as some raised their hoary voices loudly, to show what they're really made of; scatological thugs of the most vile varieties. And, in this embarrassing debauchery, I too have not been spared. I found myself, the accidental prey of a dirty, ghastly scoundrel; one quarrelsome bitter and miserable 59 year old disturbingly egregious nurse witchdoctor, a certain Samuel-King Etongwe, in Laurel, MD, USA, who seems to have a fixation for my anatomical regions and the most quarrelsome baba you'll ever have the displeasure to interact with online. The old ignoramus baba is unbelievably vile--you can't make that man up.  Well, reader, you know me and my big mouth. I do not suffer fools gladly. I was rudely interrupted, so I stopped by to pay my due respects in the battle field of our national sports.
Cameroon is currently bitterly disunited, and shall remain so, until maybe another national hero emerges to unite the country around some football event. Unfortunately, I'm not so keen on the game. Until such a time, unity, peace, and goodwill amongst Cameroonians is an unachievable concept.
Anyway, our exemplary UK High Commisioner, has put out a closure notice for the 19 -20th May 2014, in order to commemorate this important day, the Birthday celebration of Roger Milla. So I am off to coif some Chateau Coufran, and leave any filthy pigs to steam in their own smelly shit --- until they disappear finally into the embarrasing puff of insignificance from whence they emerged.
Happy national hero's birthday! It seems as if the foreign flags are winning.